Promotional Items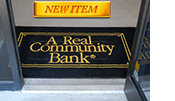 This 3' x 5' welcome mat is an attractive way to greet each visitor with a statement about what makes your bank special!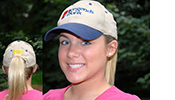 This is a great time to get your cap order in. As low as each. Prices vary by volume.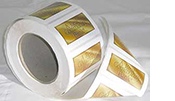 Every piece of mail that goes out of your bank to customers or prospective customers sends a message. A Real Community Bank® labels are a great way to make an immediate positive impression. The four color labels come in rolls of 1,000.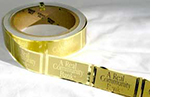 The gold foil labels come in rolls of 500 per roll.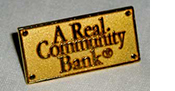 Lapel Pins reflect employee commitment to your image and generate interest from customers. Make sure they are worn every day. They are available stick pin or magnet versions. Ask us for details.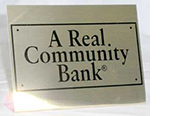 Brass plated desk stands (41/8" X 55/8") are great for teller lines, new account desks and lobby tables. Minimum order of six, they are a great way to promote your image in the lobby.